Posted by Scot P. Wilson on Jul 1st 2023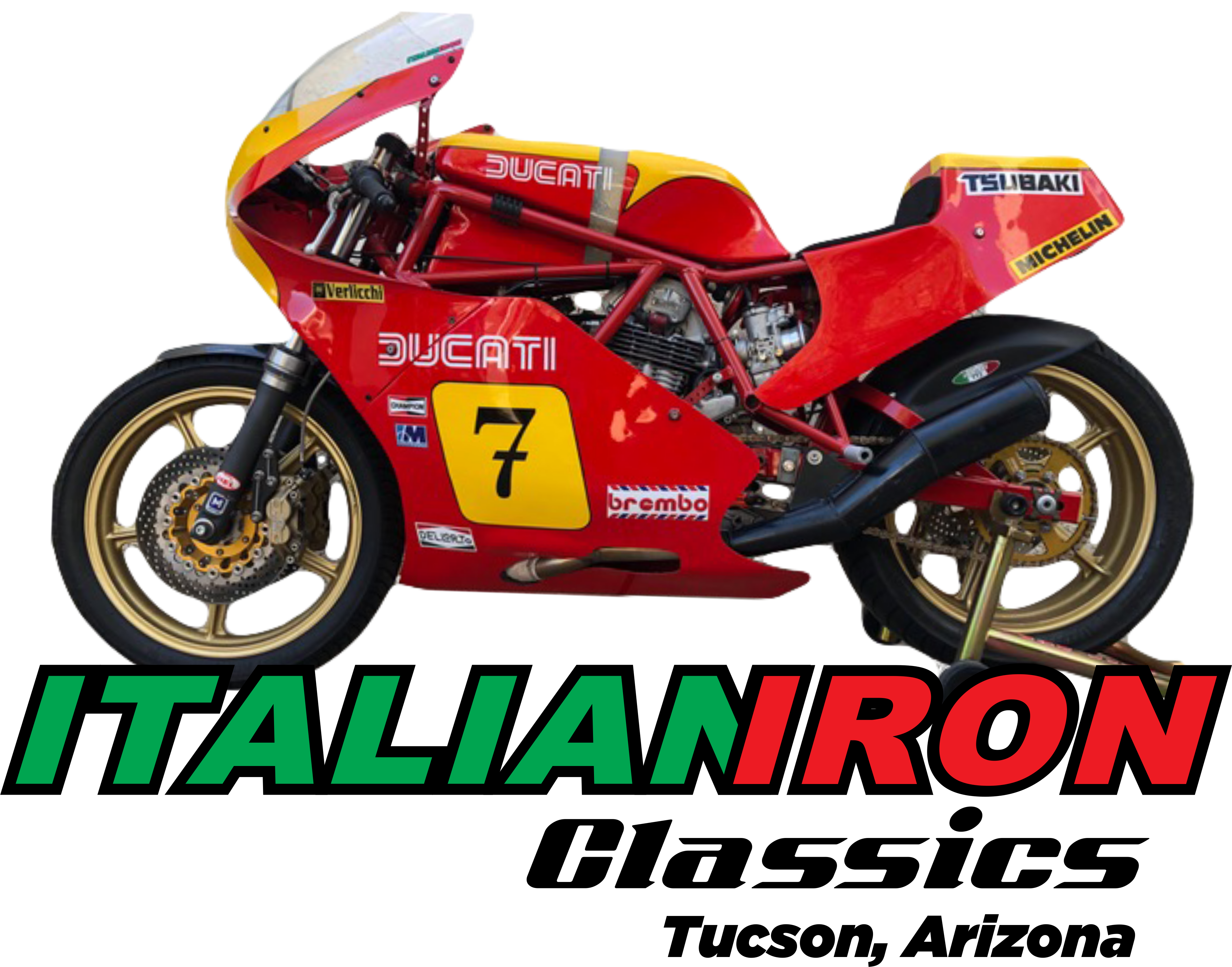 At Italianiron & BritIron Classics, let us "Fuel Your Race Passions" is not just a slogan but a commitment, whether you are building a vintage TT, F1 or Pantah racer for competition or restoring a Norton Commando or Manx racer. 2023 is already becoming another big year for us with new acquisitions and new speciality racing spares for Ducati's and Norton's. Due to our successes to date, we have migrated our website to an extremely professional website host, Big Commerce and added new financial merchant services offered by JP Morgan Chase bank. We continue to maintain some of the deepest discounts in the shipping industry and make that available to all of our valuable domestic and international customers. As before, we shop the most cost effective shipping rates for international shipping and for large/oversized domestic shipments. You pay what we pay. Shipping is never a profit center for us. Therefore, remember that purchasing can often be a 2 step process. After purchasing, we shop shipping and we invoice you only once you have agreed that we have found you the best rate by the best shipping company to your final destination. If you wish for us to shop shipping rates before you purchase, no problem. Please just email me at Italianiron7@gmail.com for Ducati & other Italian marques or Britironclassics@gmail.com for Norton & other British marques for some preliminary shipping rates.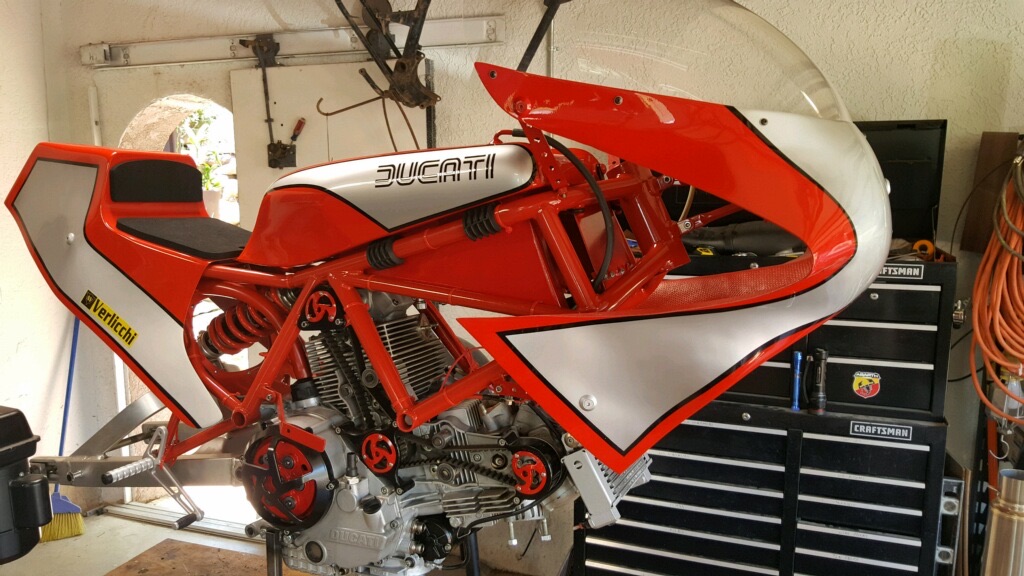 We will also be using a new app, "Call for Price" (for use with phone or email) through Big Commerce instead of Make an Offer as we always wish to arrive at a Win:Win with our customers. As we often "package" multiple purchases with meaningful discounts, good communication is always critical. As our site is now live, we will be listing a backlog of numerous specialty spares from our piles of newly acquired carbureted Ducati Supersport and Norton Commando bits very shortly. Our hearts and minds are still planted very much in the past as we continue to support the sport of Vintage Motorcycle Racing worldwide and support racers and builders who wish to use vintage or modern Ducati engines in our expertly made chrome-moly TT 2 & TT1 frames as well as offering a choice of high quality fiberglass bodywork or our carbon fiber bodywork under red gelcoat. Our carbon fiber bodywork costs approximately 50% more than the same items in fiberglass but due to the quality of the red gelcoat, we have found that the quality of the gelcoat significantly reduces your need to paint the bodywork and thus, reduces painting costs. Do know that most of our bodywork can be made in carbon fiber. In addition, we offer a complete compliment of different racing components to complete your racer or street bike. Currently we have "unbundled" the complete kits previously offered as we have found that our pricing on our individual components when added up is less now than what TWC used to charge for complete TT racer chassis and bodywork kits. Our customers have found that they get a better value for buying only what they need or want. As always, we continue to gather used Pantah, Alazzurra, Paso and Supersport engines to support the requirements of your build or the racing class requirements for your racer.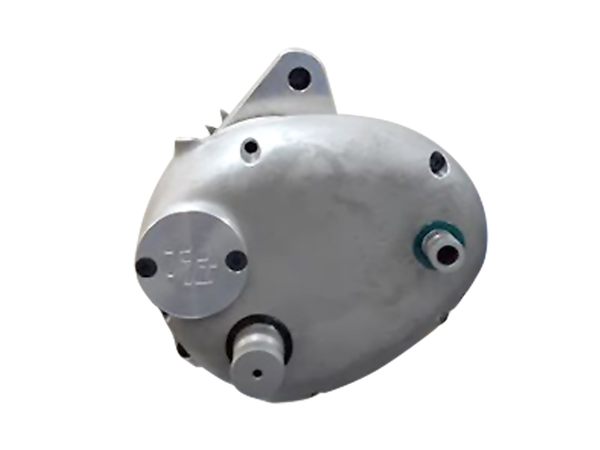 We have also had a great deal of fun offering specialty racing spares for Norton Commandos in addition to the Molnar Manx, Vincents and Matchless racers as shown above with our TTI gearboxes for Norton Commandos and Manx's. In addition to our product portfolio for TT, Pantah and other Ducati racers, we remain very excited to support enthusiasts for Norton Manx and Norton Commando racers through Molnar Manx and BritIron Classics Norton. We are currently offering aluminum billet engine cases and barrels currently for Norton Commando's from 650 cc to 1000 cc as well as numerous other engine components to keep these British "Beasts" on the track and on the road. Check out our Norvil fairings & windscreen offerings. Please review the numerous newly manufactured TT, DucatiF1 and Norton Commando items such as our aluminum fuel tanks, for example, and listed on my Italianiron.com website. British marques are listed on the Britiron or Manx section of the website. As a result of our offerings, it is our hope to help you to become immersed in the history, the passion and the early technology of these amazing machines. Let us "Fuel Your Race Passions" to keep the sport of Vintage Motorcycle Racing alive and well!!